Customer Cars!!
---
Monte Gingery and I completed the prestigious Mille Miglia rally this past May in our two 1954 Oldsmobile Super 88s. The Mille Miglia is a 1,000 mile time/speed/distance rally over fourdays through the beautiful historic roads of Italy. Acceptance for the rally is not easy, as only makes and models of vehicles which participated in the Mille Miglia race between 1927and 1957 may qualify, and the cars must be totally original or contain period-correct modifications. Only a handful of American cars qualify. The 1954 OldsmobileSuper 88 Holiday coupe is one of these cars. The original Olds 88 that competed in 1954 did not finish the racebecause of mechanical problems, so our two cars are the only two Olds Super 88s that have ever completed the Mille Miglia. We participated in the Mille Miglia as members of the Sport Scuderia Zagato team, which placed several cars in the top fifty to include the winner of the rally. Sport Scuderia Zagato is captained by Mr Mark Gessler, founder and president of the Historical Vehicle Association. Both cars were comprehensively prepared for the grueling rally by CTS Technologies in Ridgely, Maryland. Specifically, Mr Joe Anderson was instrumental in enabling both cars to finish the rallies without any mechanical problems whatsoever. In restoring and preparing our Oldsmobiles, Fusick was our default supplier for parts and advice. We would like to thank you and the Fusick team for your assistance. I am forwarding you some pictures of the two Oldsmobiles during the rally. We plan to apply again next year to return to the Mille Miglia.
I wanted to send you pictures of my 1972 Cutlass Supreme for your owner's gallery. This was owned by my Father from 1980 till he passed in 1998. It was his beach cruiser up in Kennebunkport Maine till he passed away in 1998. I brought the car back to PA and spent 7 years restoring it in his memory. Though he is not here in body I still know he's cruising with me in spirit. I've attached two pictures, the car late 80's and the present car today after all my hard work and help from your company ! Thanks for your great customer service ! Tony
A littel winter driving doesn't matter, I took the Fiesta out for a little 175 miles cruise the other day. To be sure it is ready for the Finland Show Regards Martin
My first time at the "store" in East Windsor. Your attention to customer satisfaction is always appreciated. Attached are some images of my Starfire. Nice to meet you guys in person. Thank you.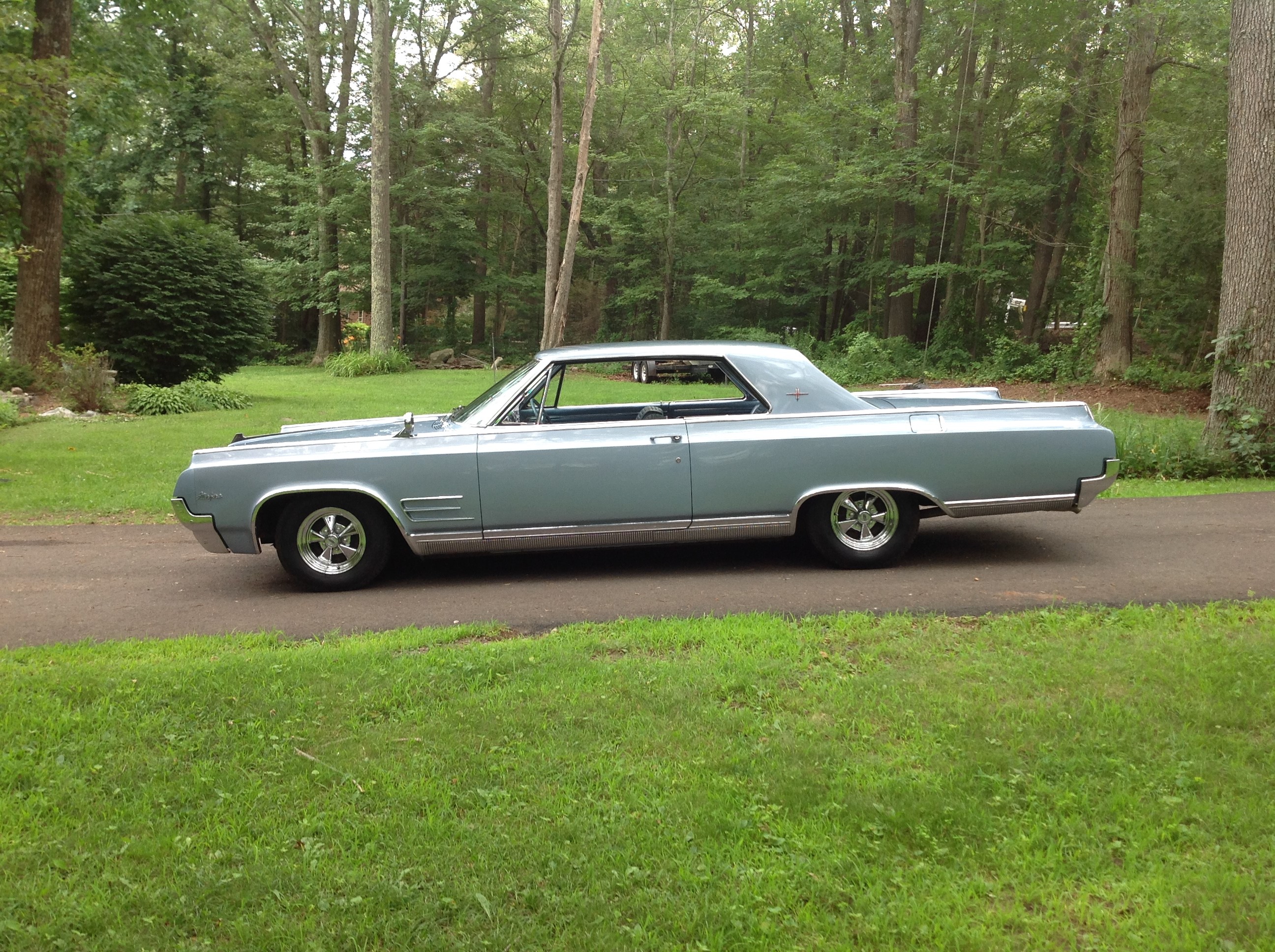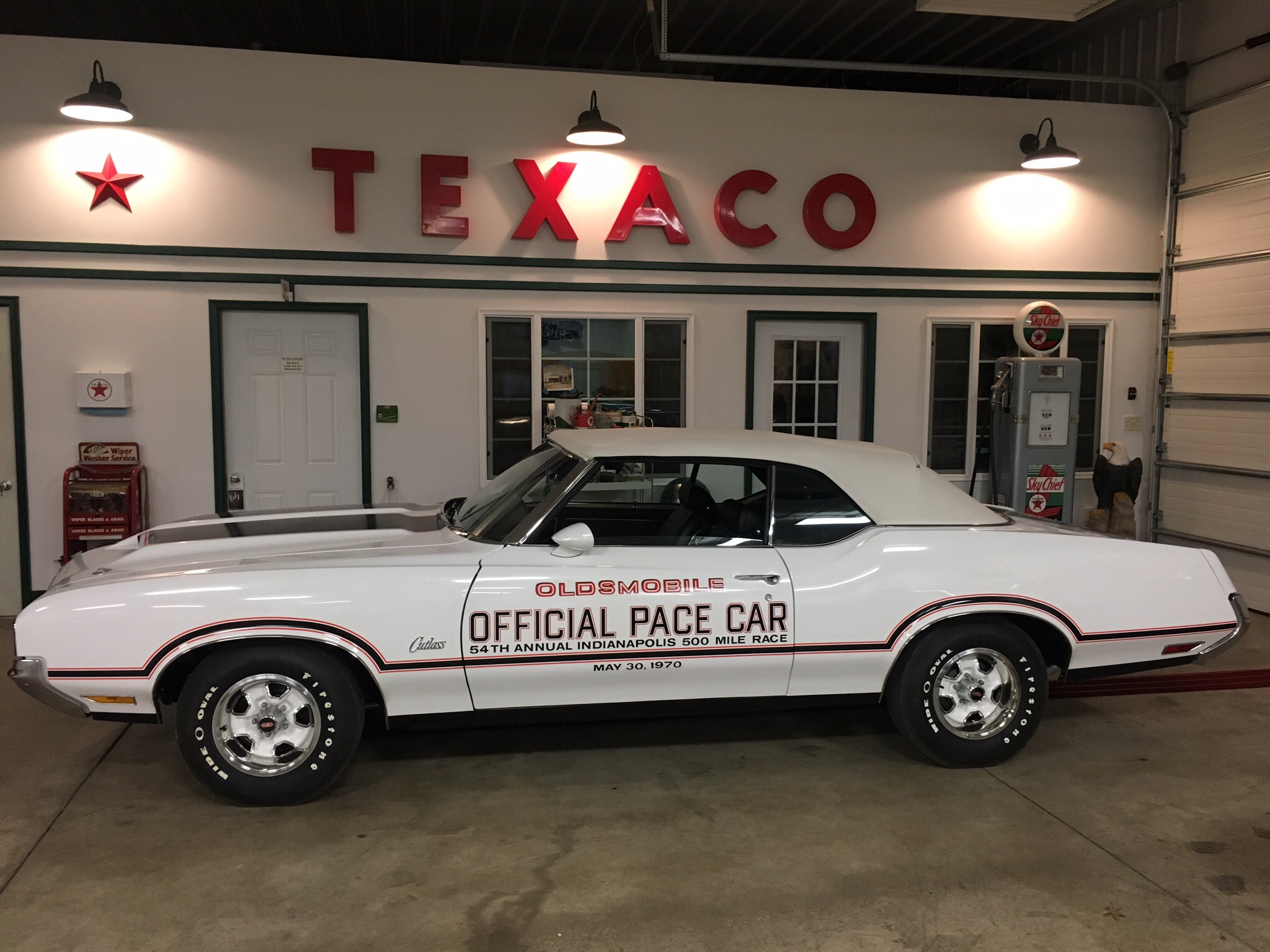 I've been collecting and restoring Oldsmobiles for 20 years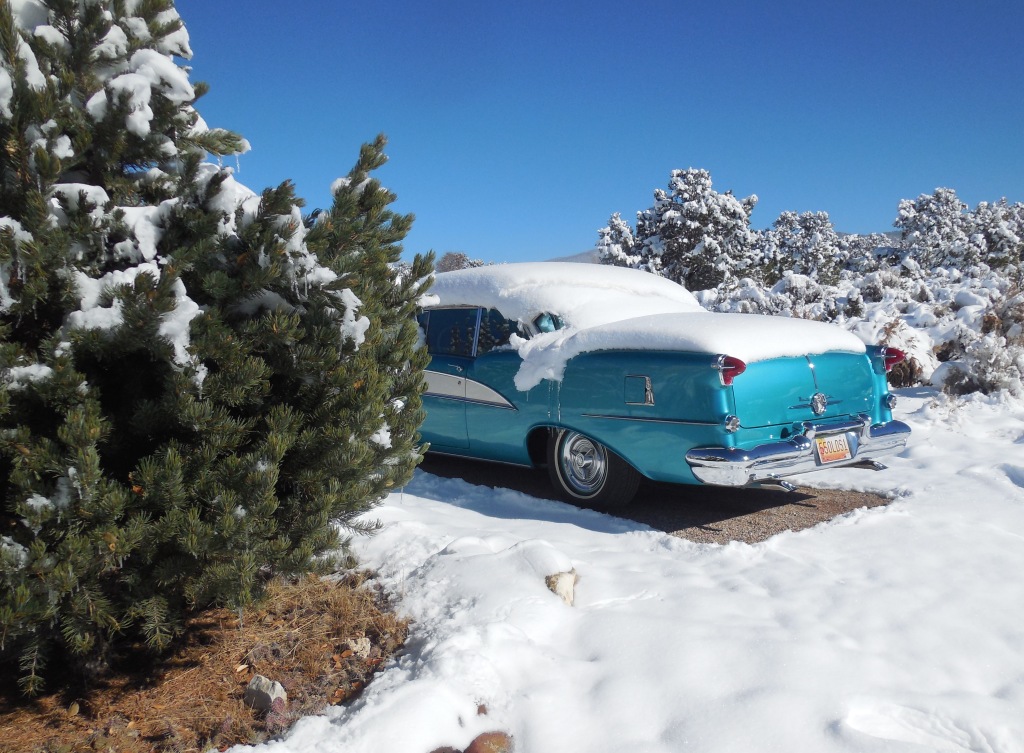 1970 OEM W-30 442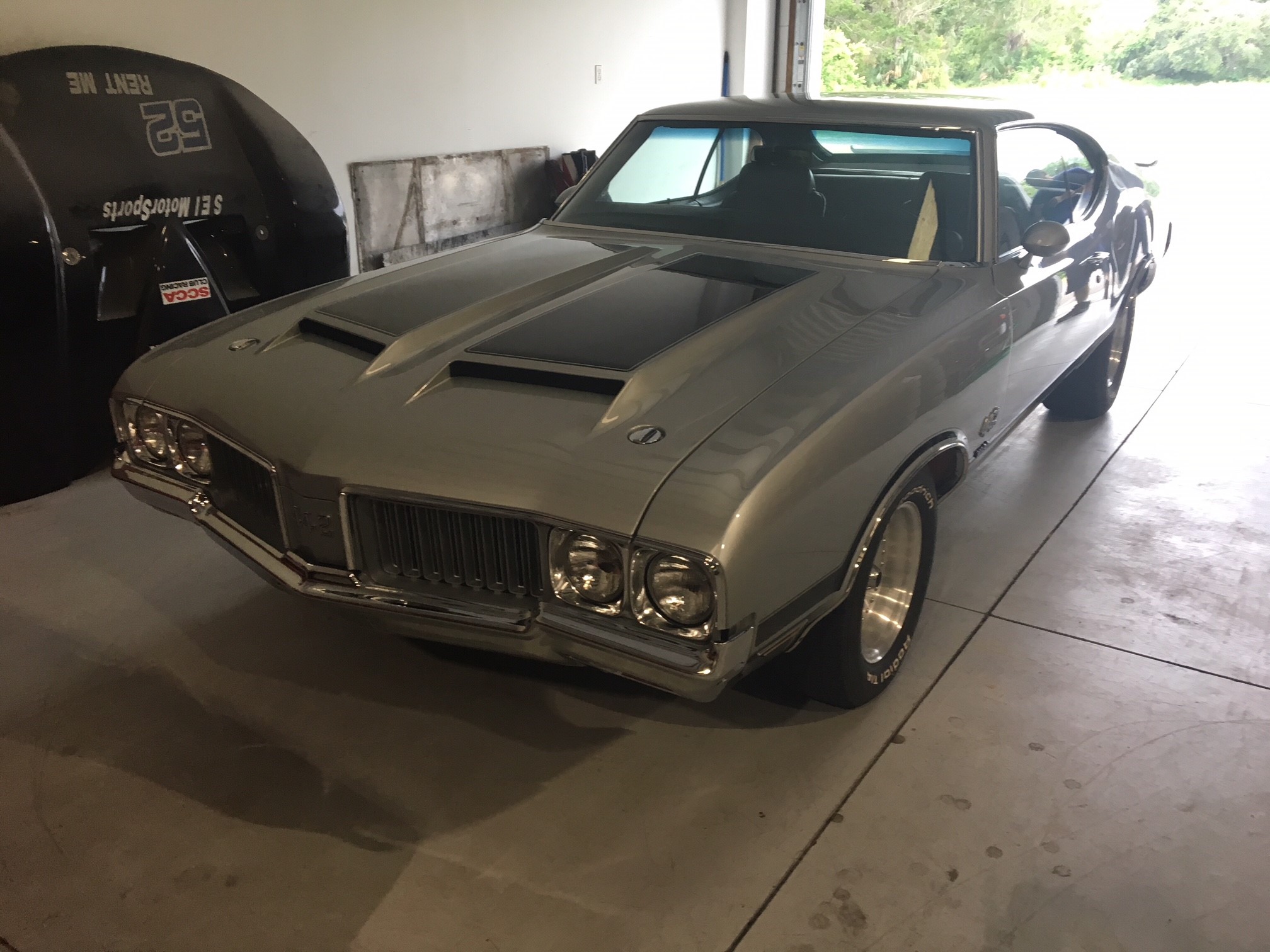 1972 Holiday Coupe on track at Daytona's 1998 Turkey Rod Run.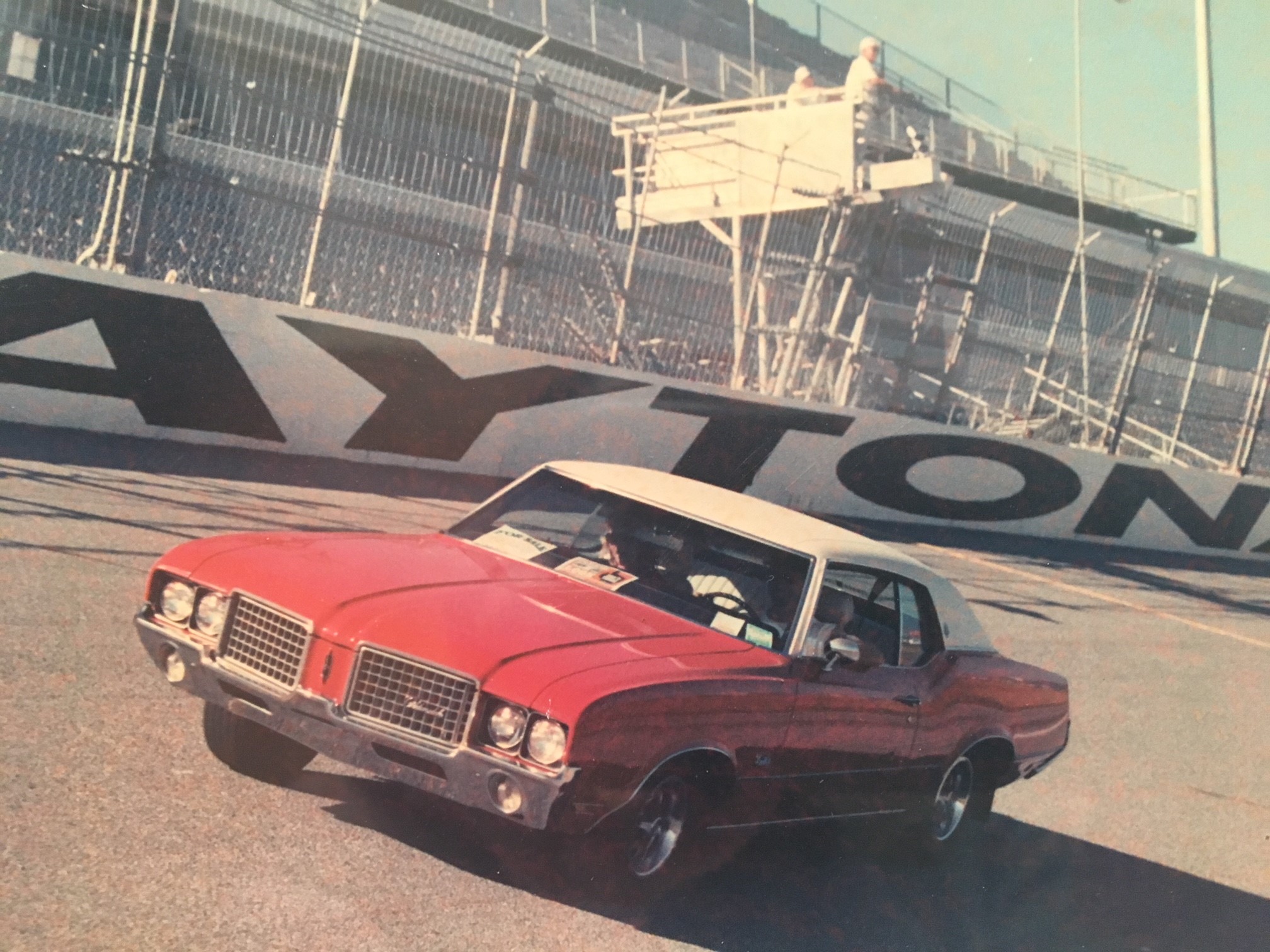 Here is pic of my 57 that you helped me to get it going ,thanks for help. Thank you---Sid Hiatt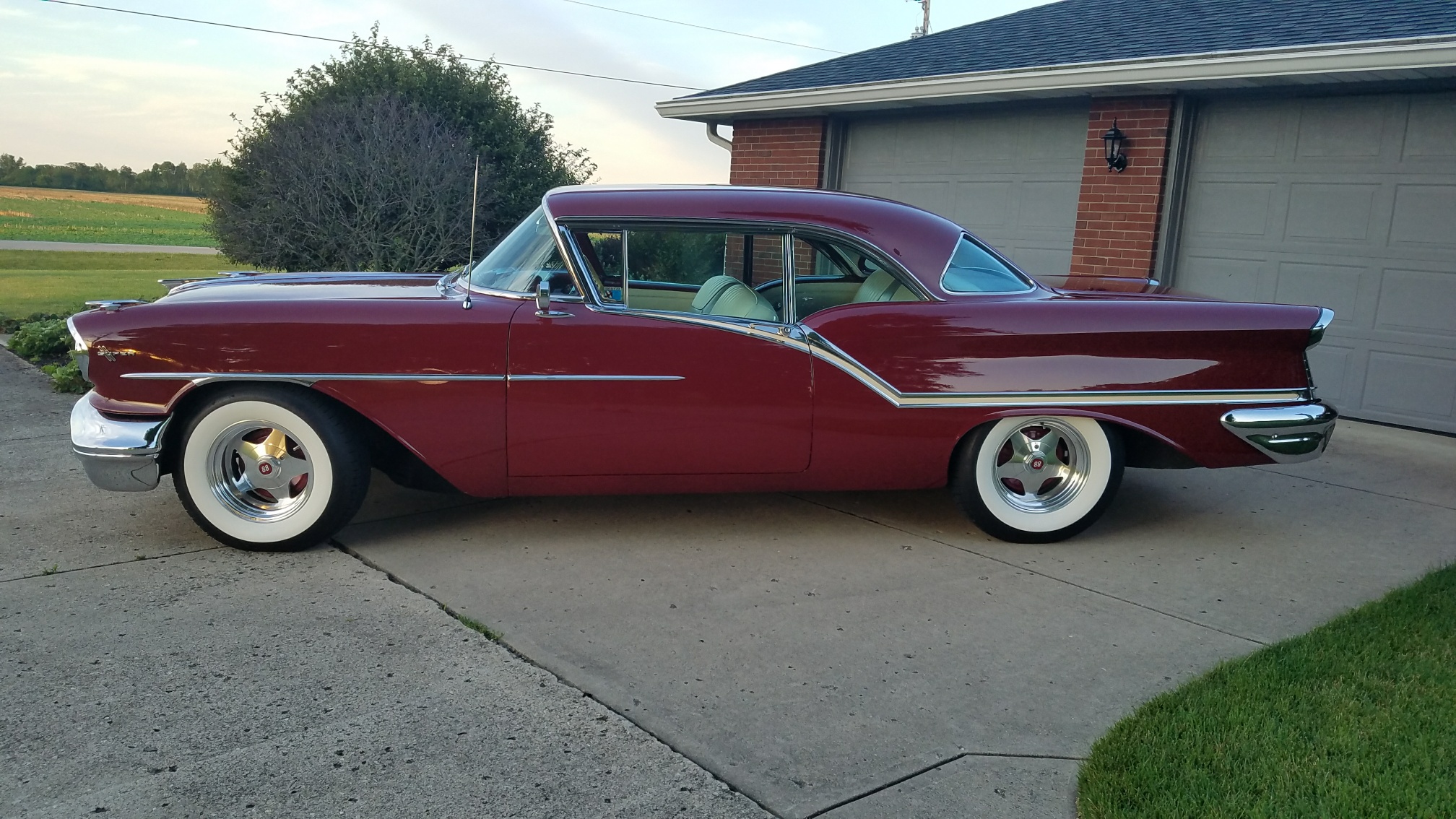 Thank you for your work, it was great and fast! The result is wonderful:-) The "dual-exhaust" will arrive in 2018...salute Thomas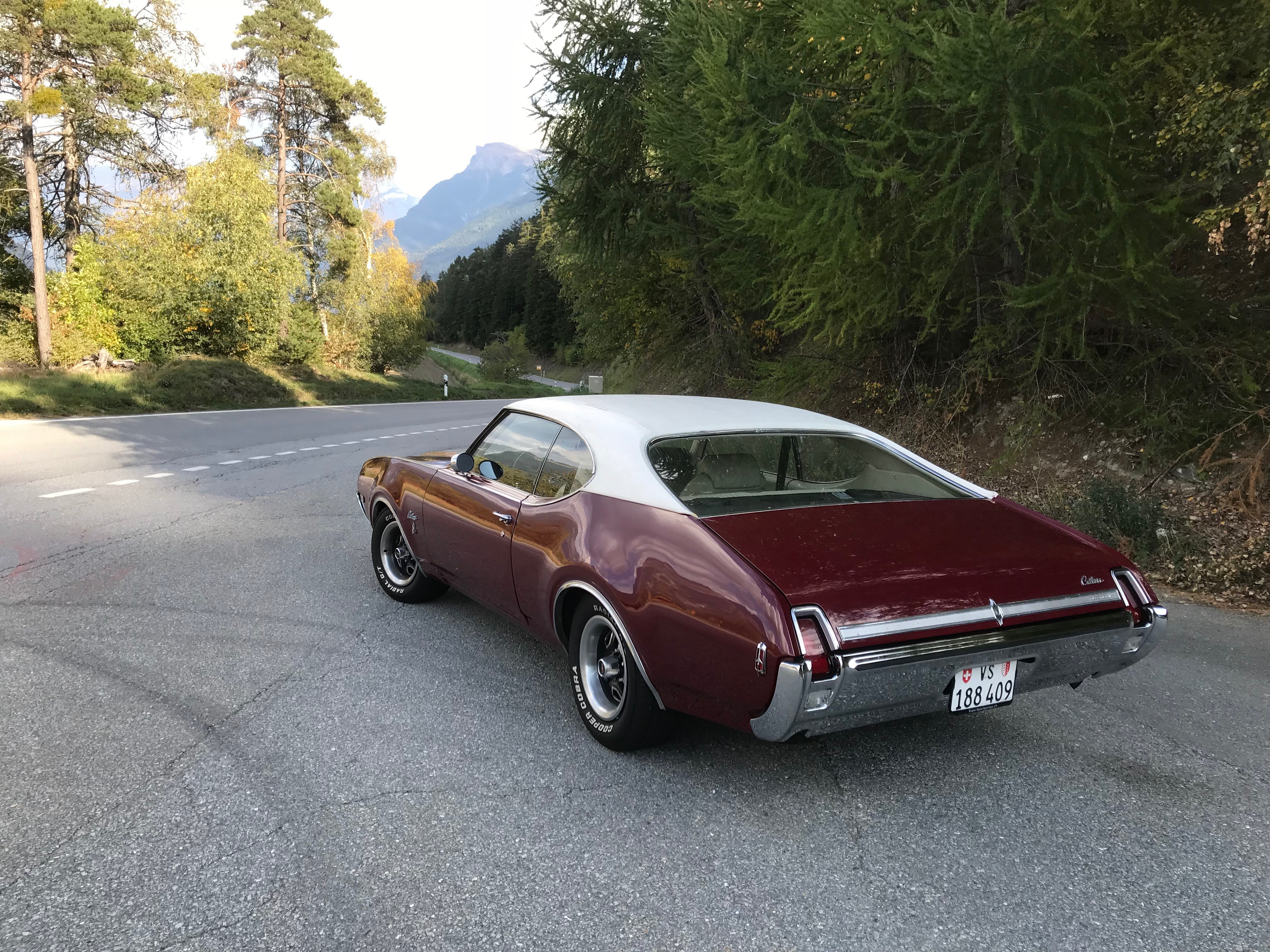 1955 Olds!!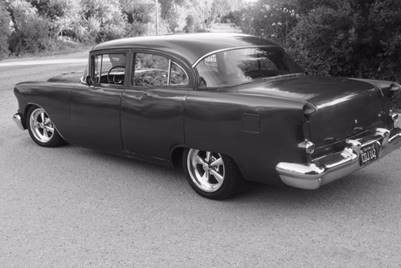 1958 Olds Taxi in Spain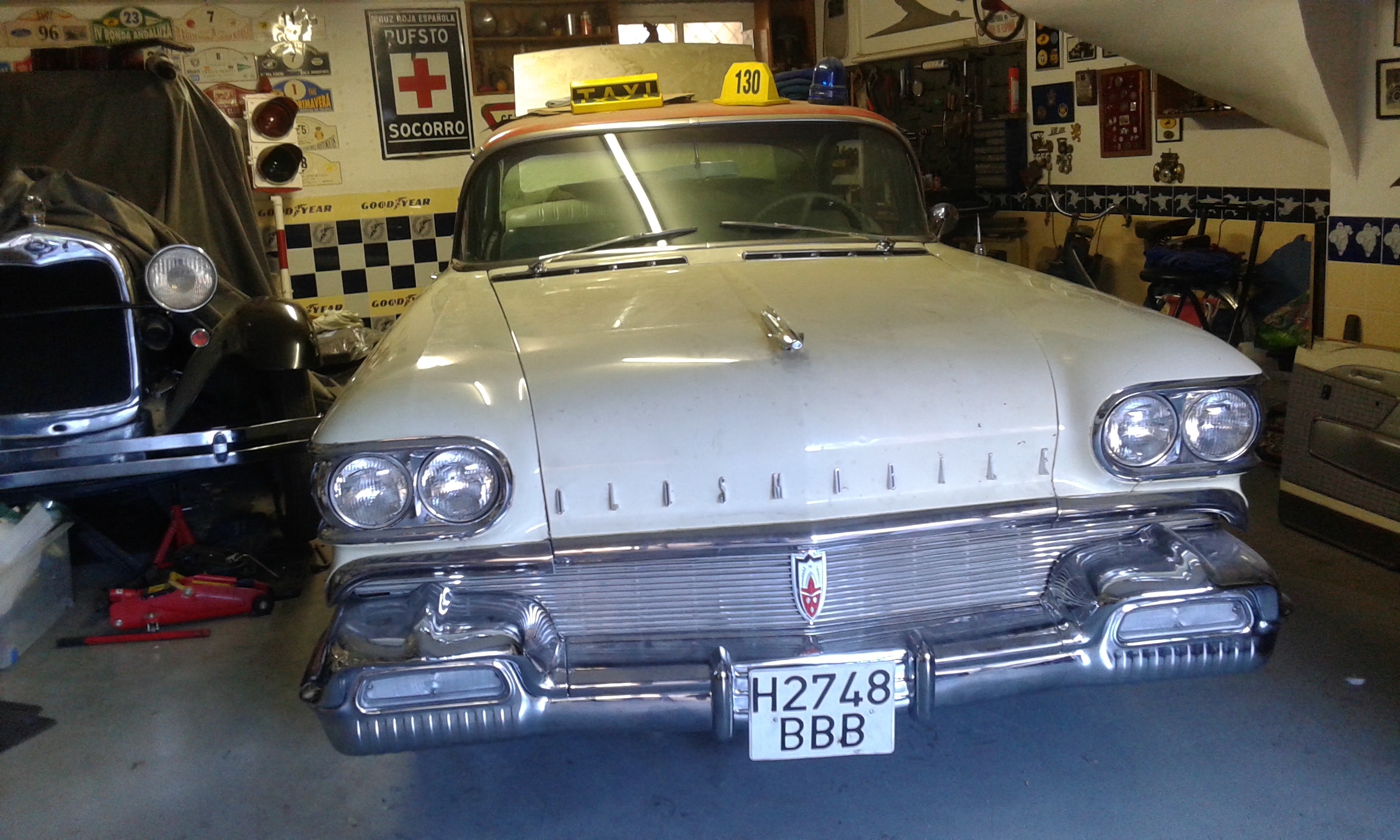 Here it is in my driveway shortly after I got in in November 2015. Still has streetside plate on it.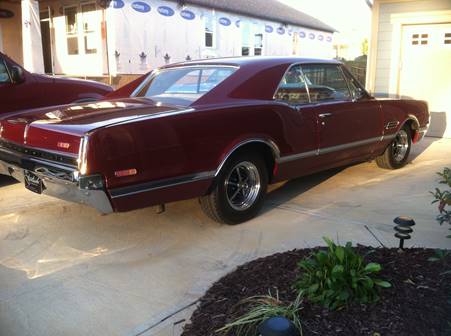 Herman's 1956 Olds 98 Starfire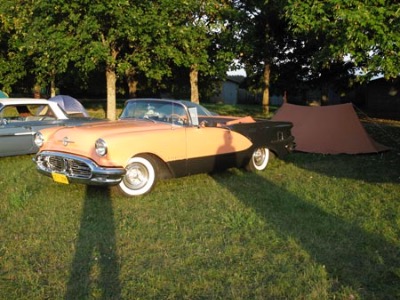 Custom 1964 Dynamic 88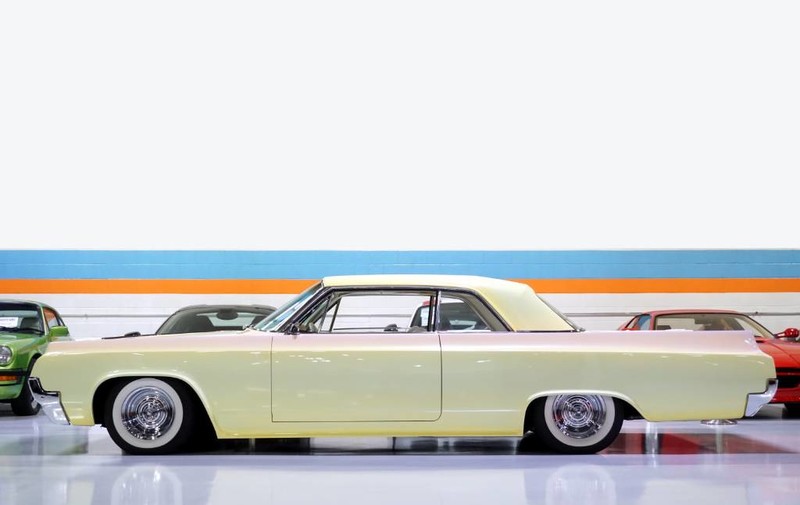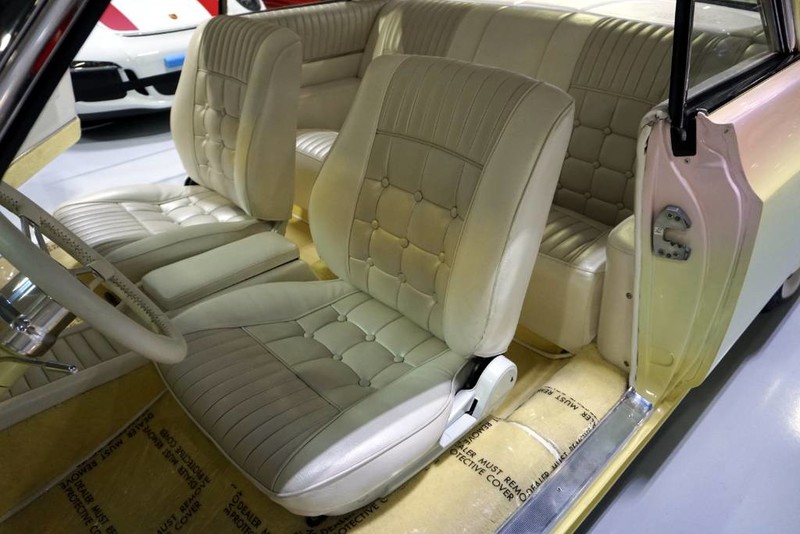 A photo of my Olds! - Robert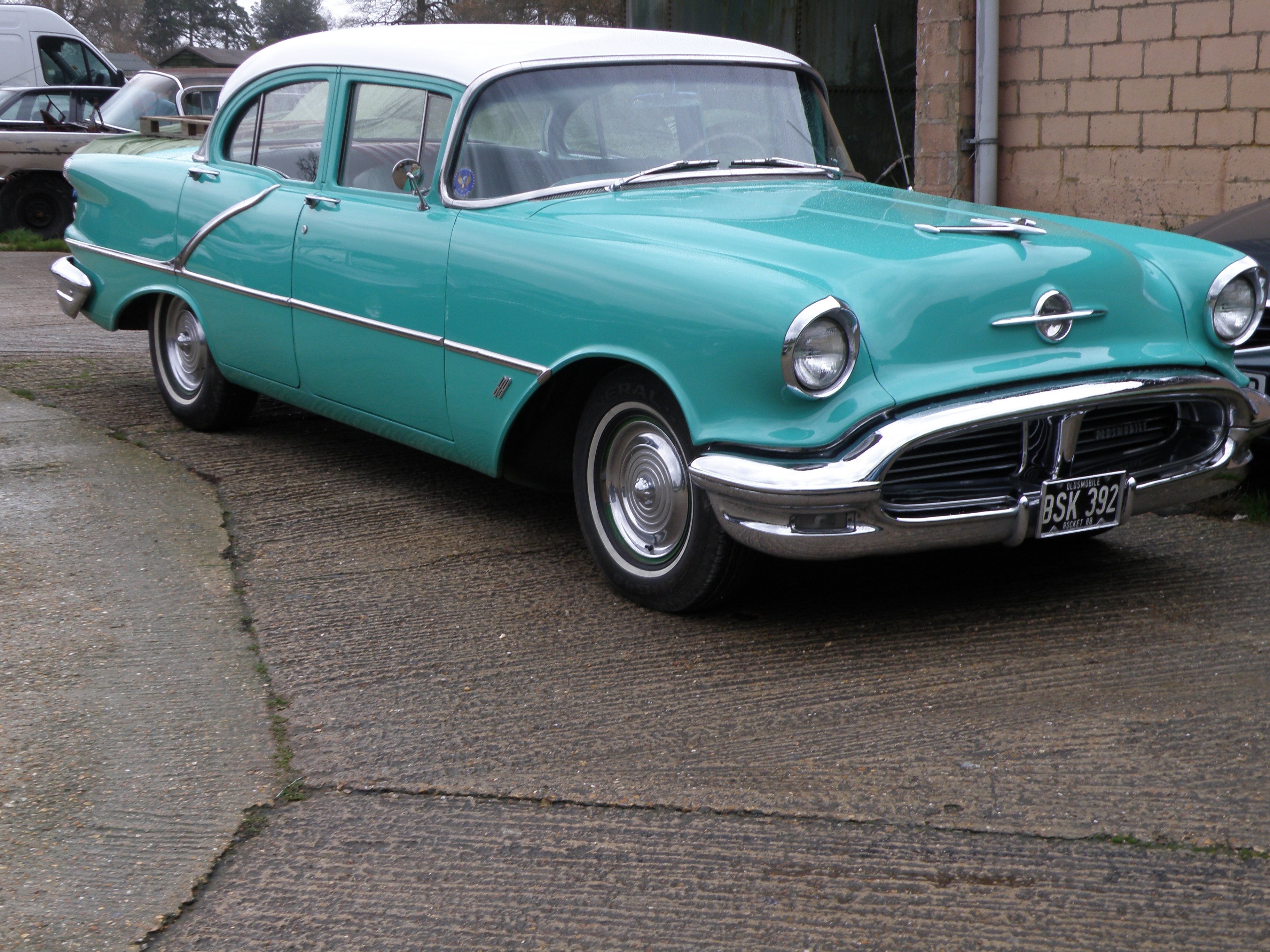 I've been dealing with Fusick since 1985, if my memory is correct. My '49 Olds, I've owned since 1976. The build, and upkeep probably could not have been done without your resource. Thank you. We just completed a 2500 mile trip in our Olds, Oregon, to Las Vegas, to Yosemite, and back to Oregon. The 41 year old water pump started dripping out the weep hole, and the LR axle seal started leaking gear lube, but other than that, not bad for a car I built so long ago. Thanks again, Dan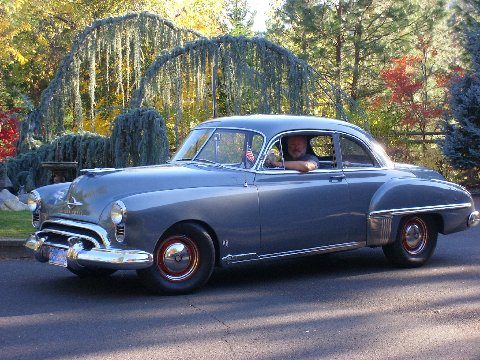 Beautiful 1957 Olds just completed by our friends Tom & Carol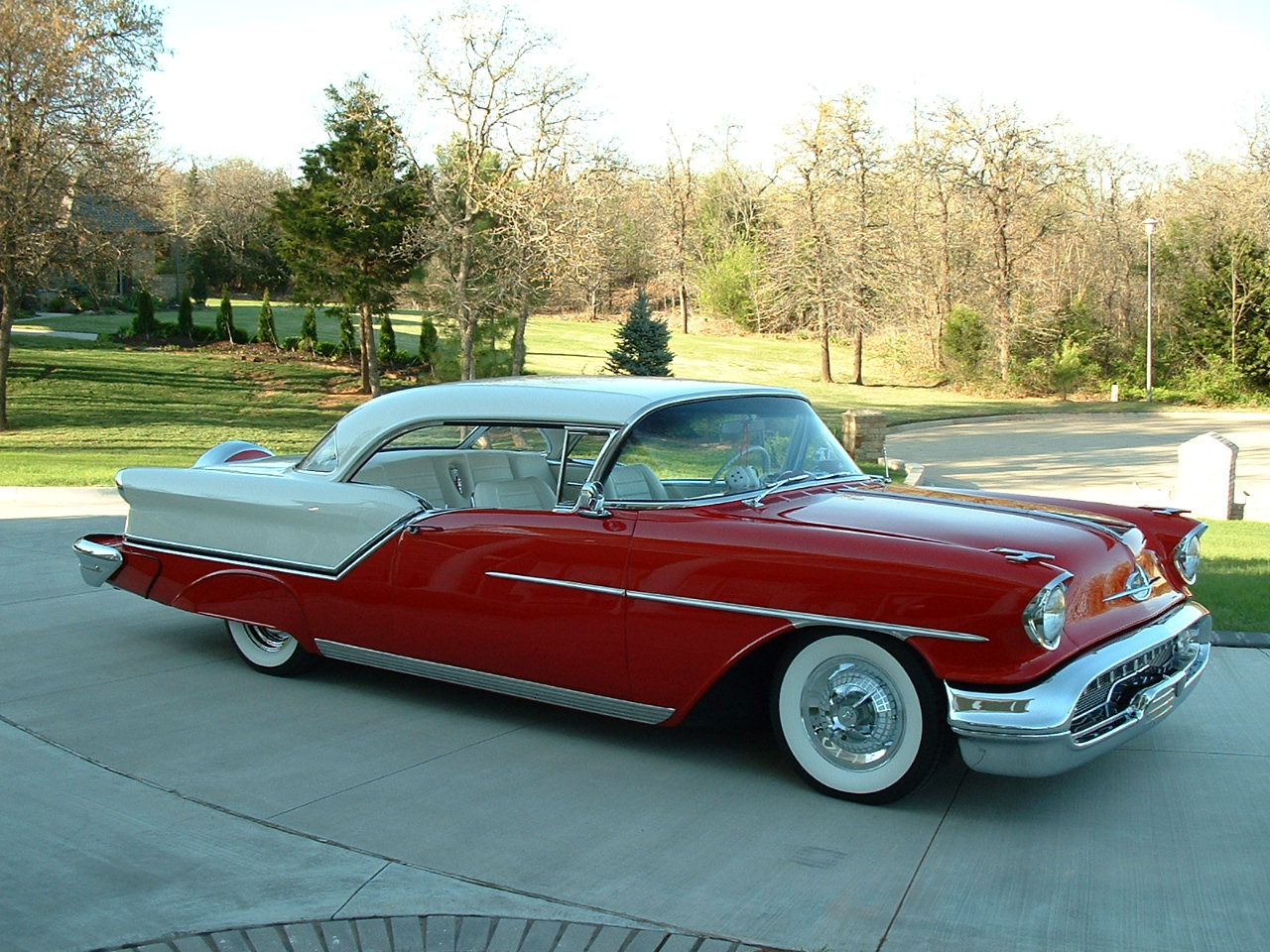 1957 Olds interior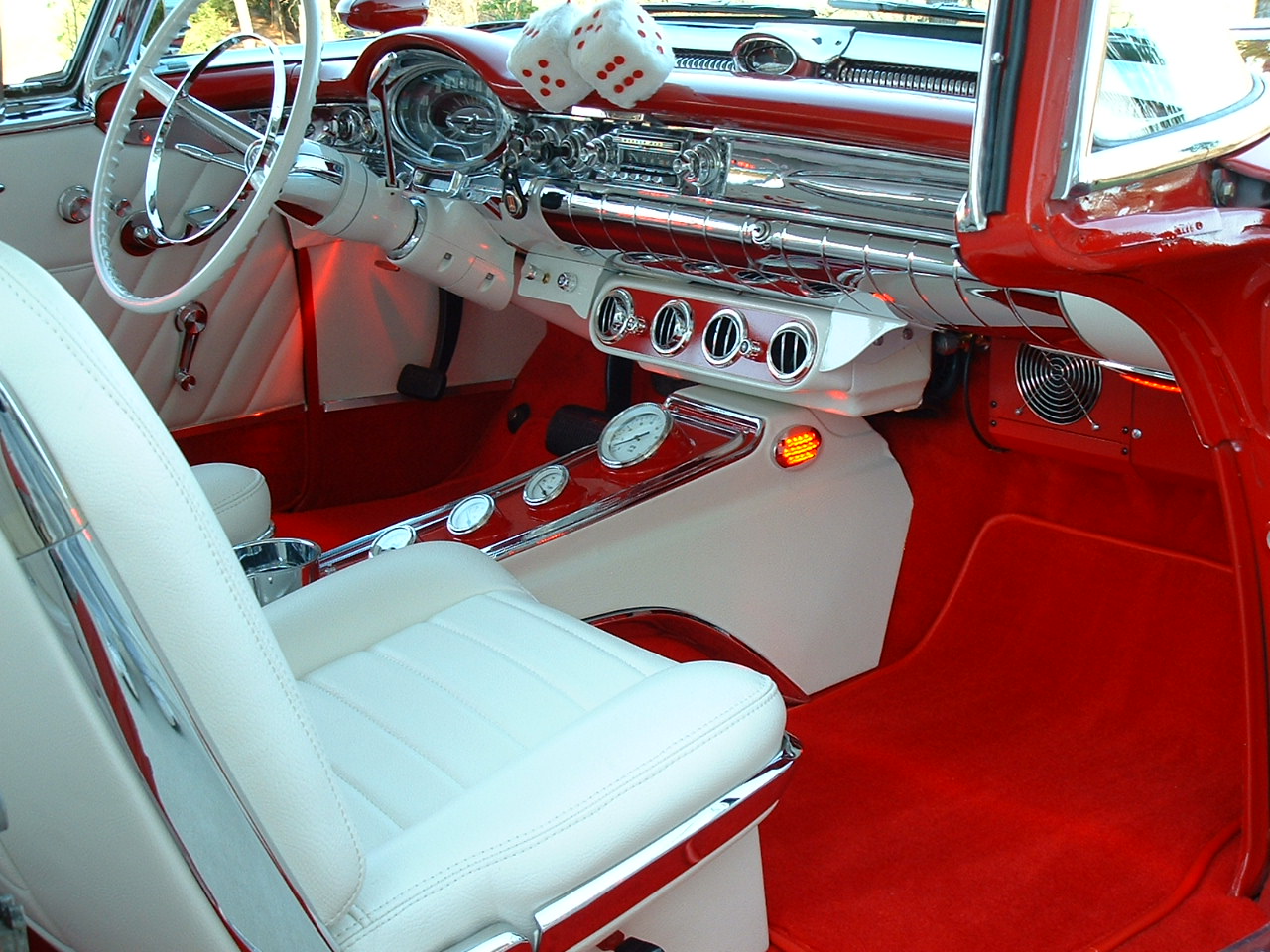 1953 Cadillac living it up in France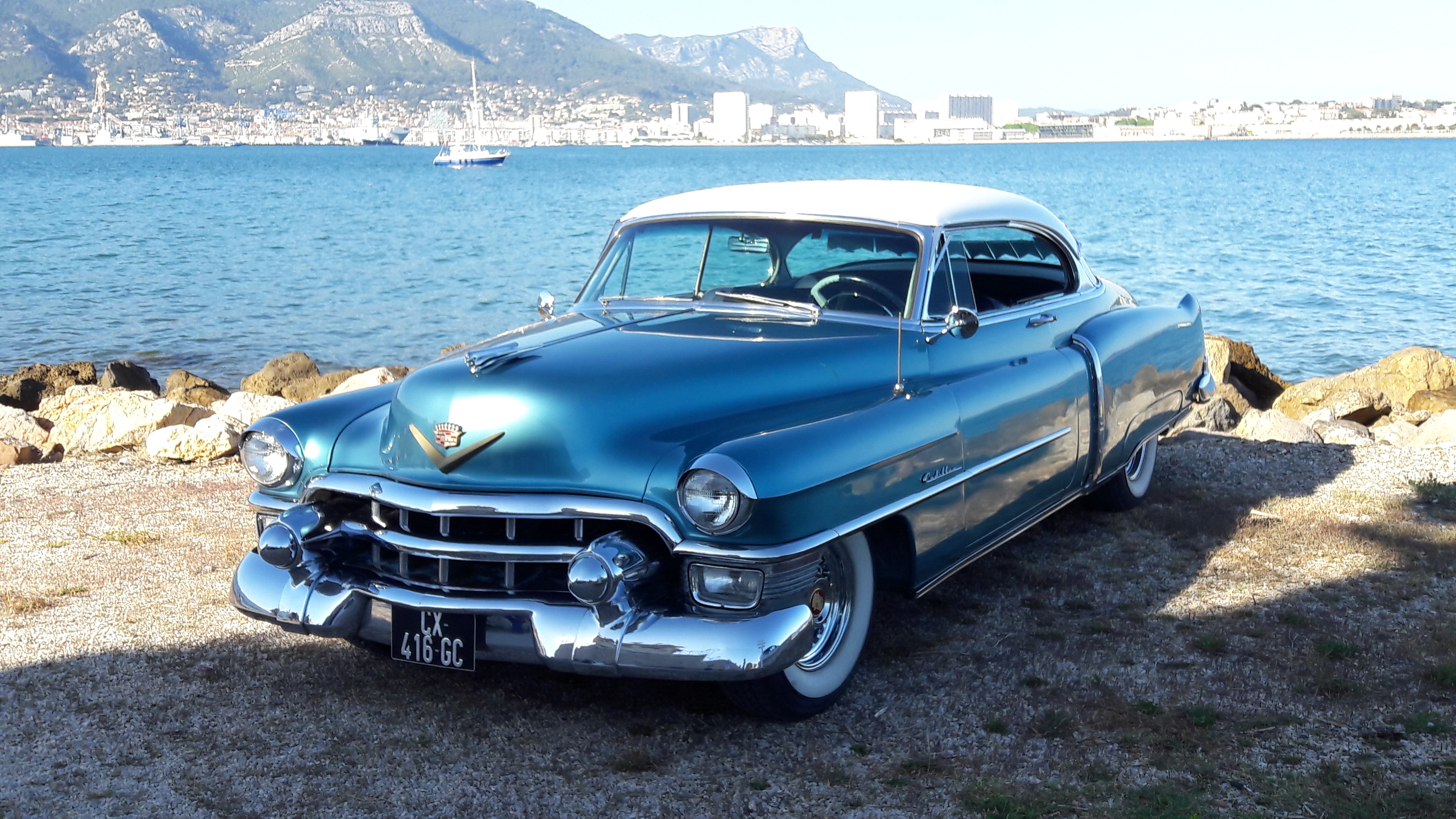 Father in law's 1951 with original paint and 50,000 original miles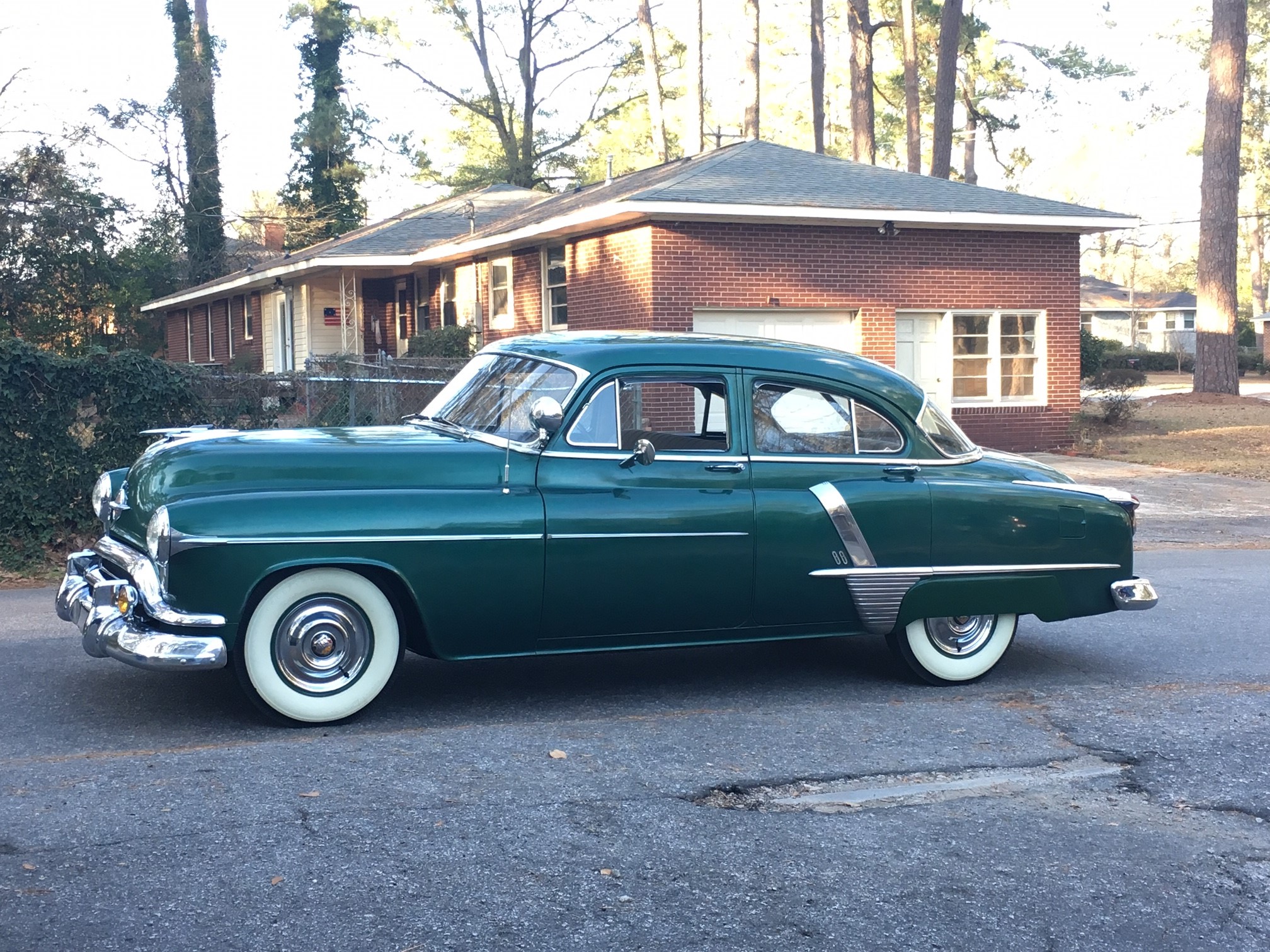 With my '53 that snuck into the picture-Cole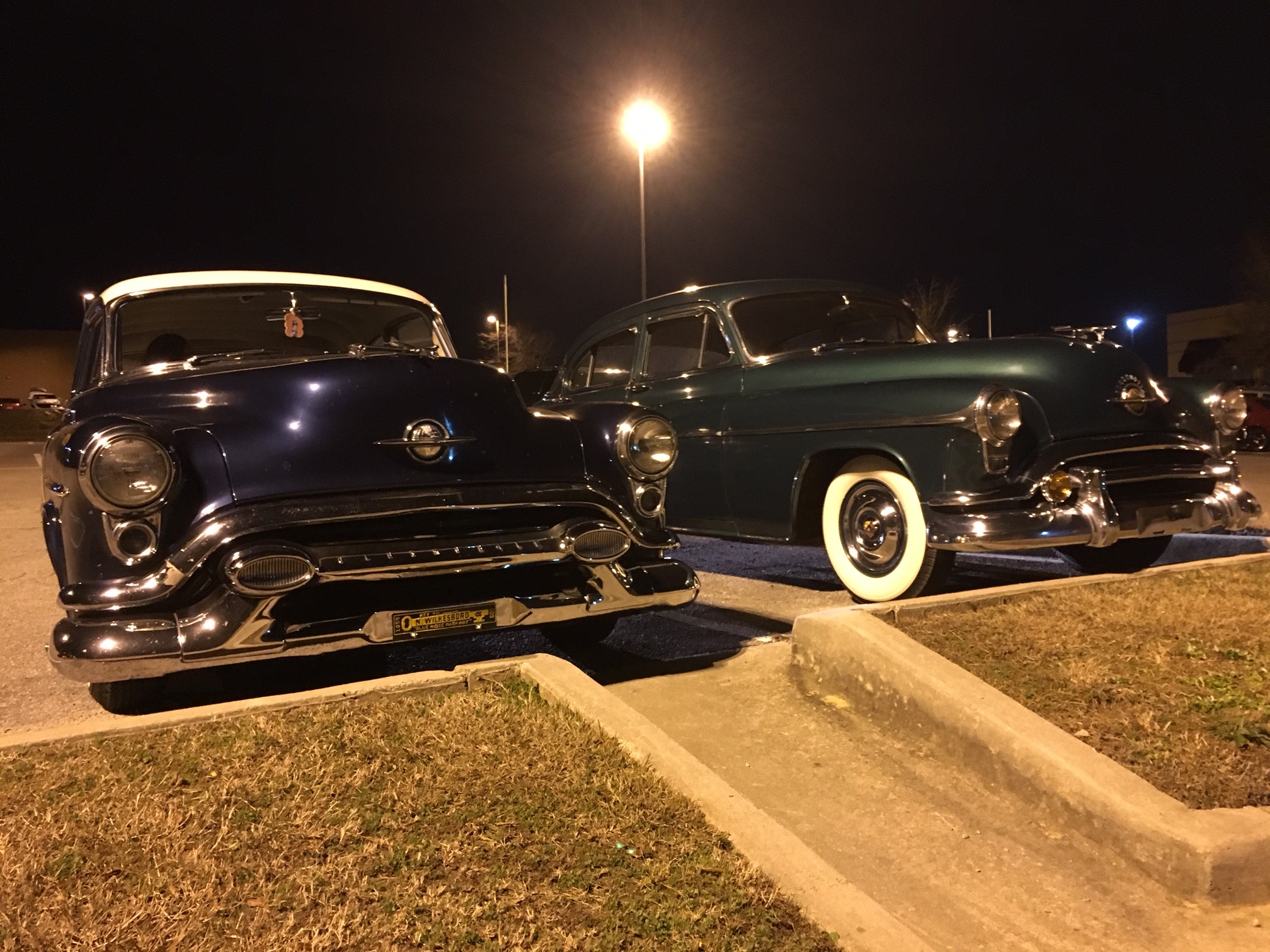 From Eric in France - 1966 Convertible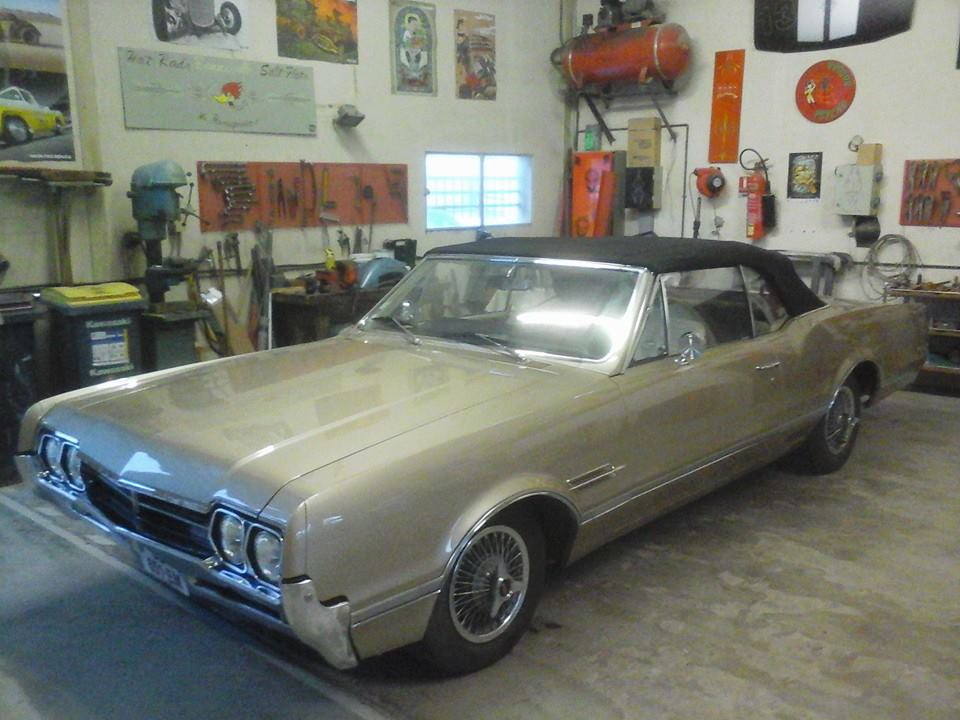 From our friend Hal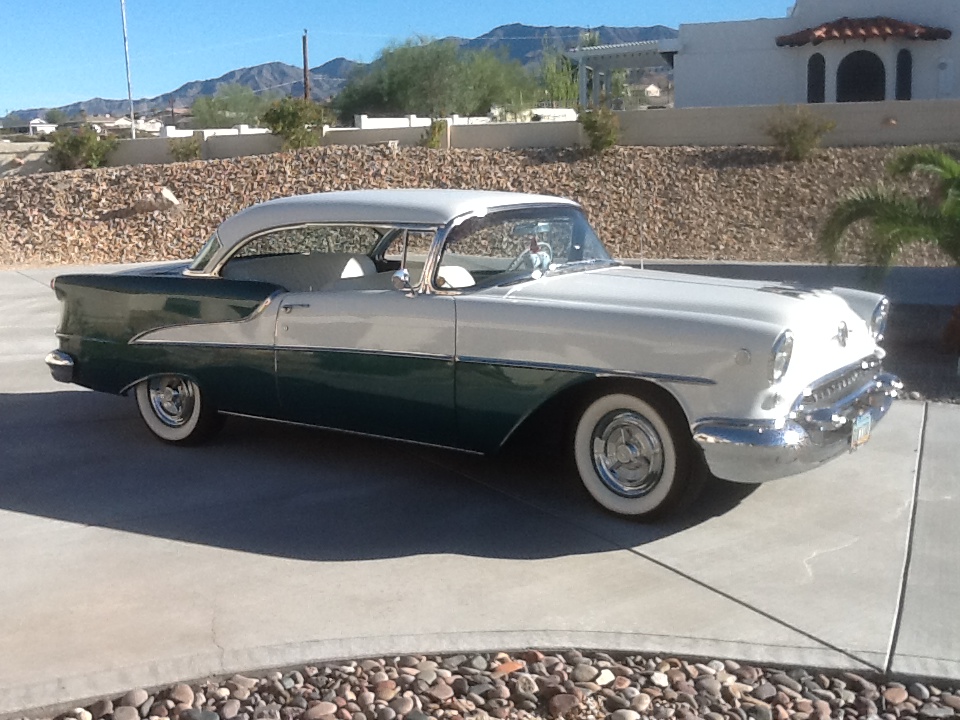 and his'57!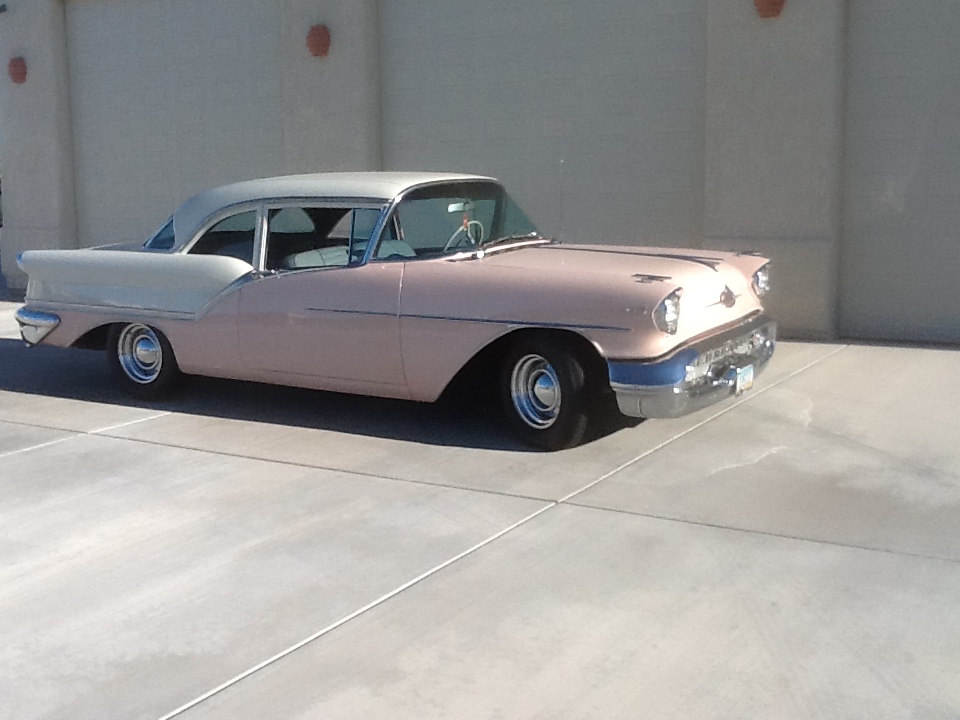 From our friend Roland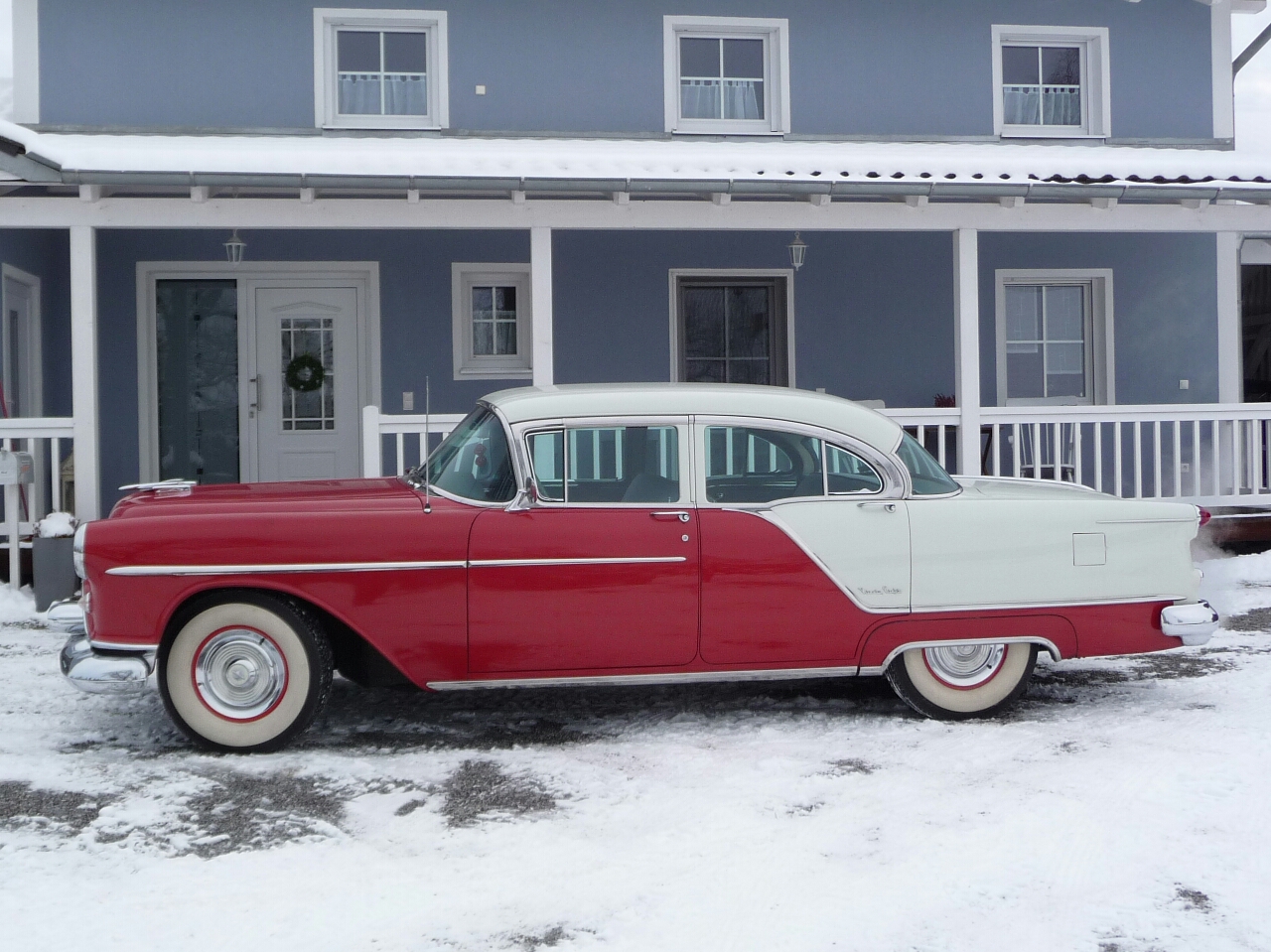 hi guys, I've bought parts off you all before and I'm in the market to find a 4 speed setup for my car, do you all have or know of anyone? Thanks Jim from Killingworth Ct. .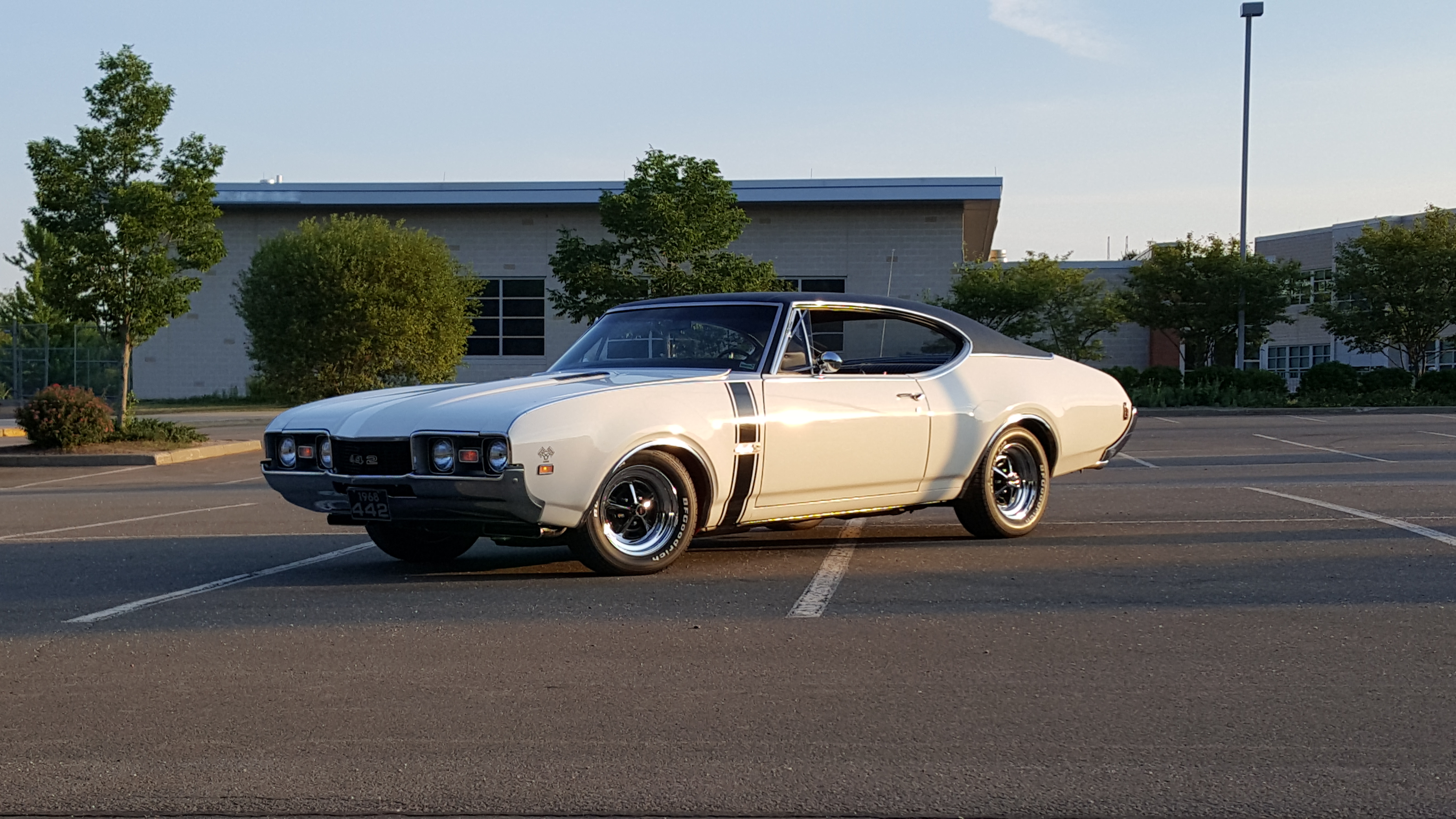 Troy's 1967 442 he's owned since he was 16.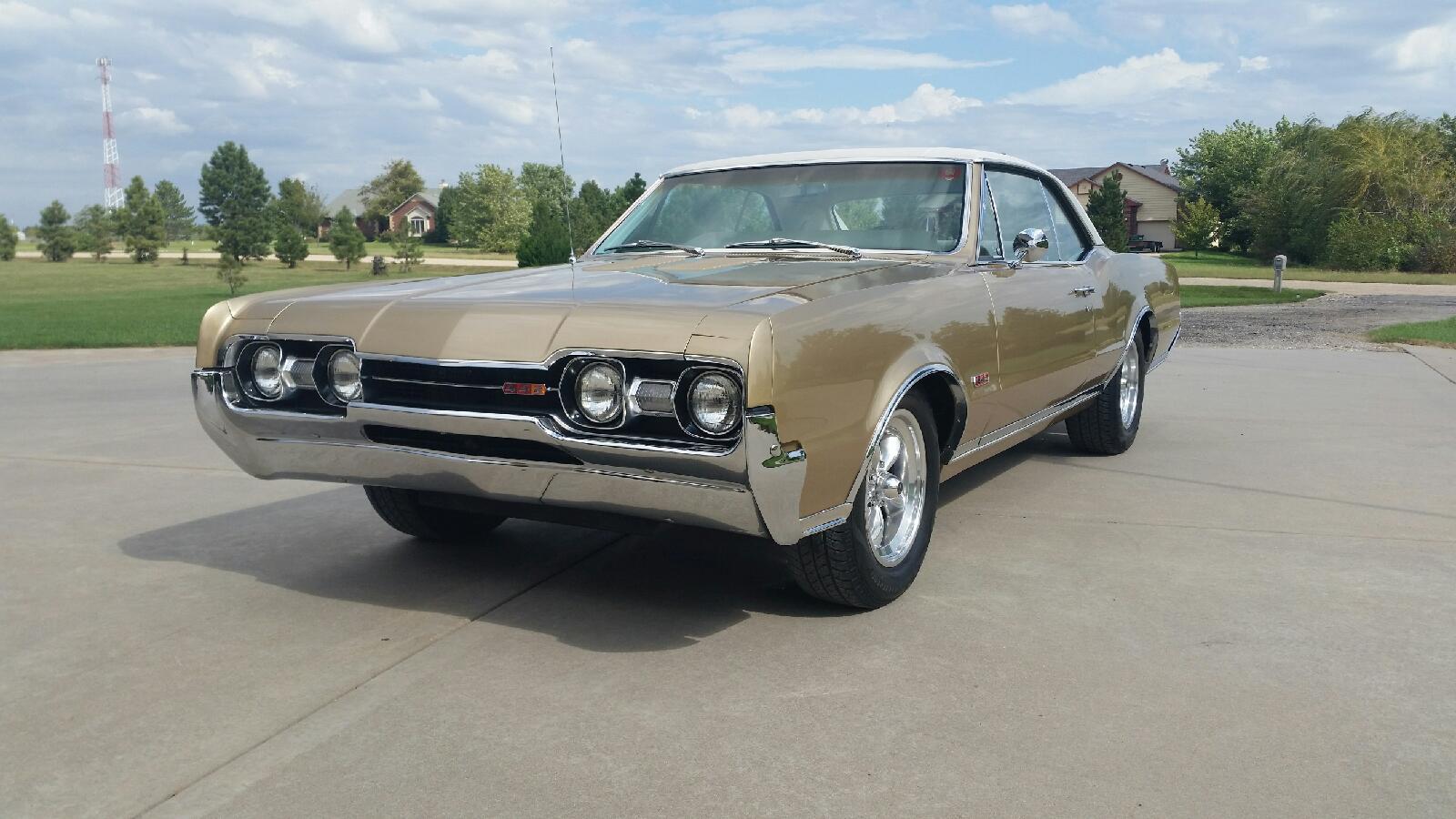 1959 Olds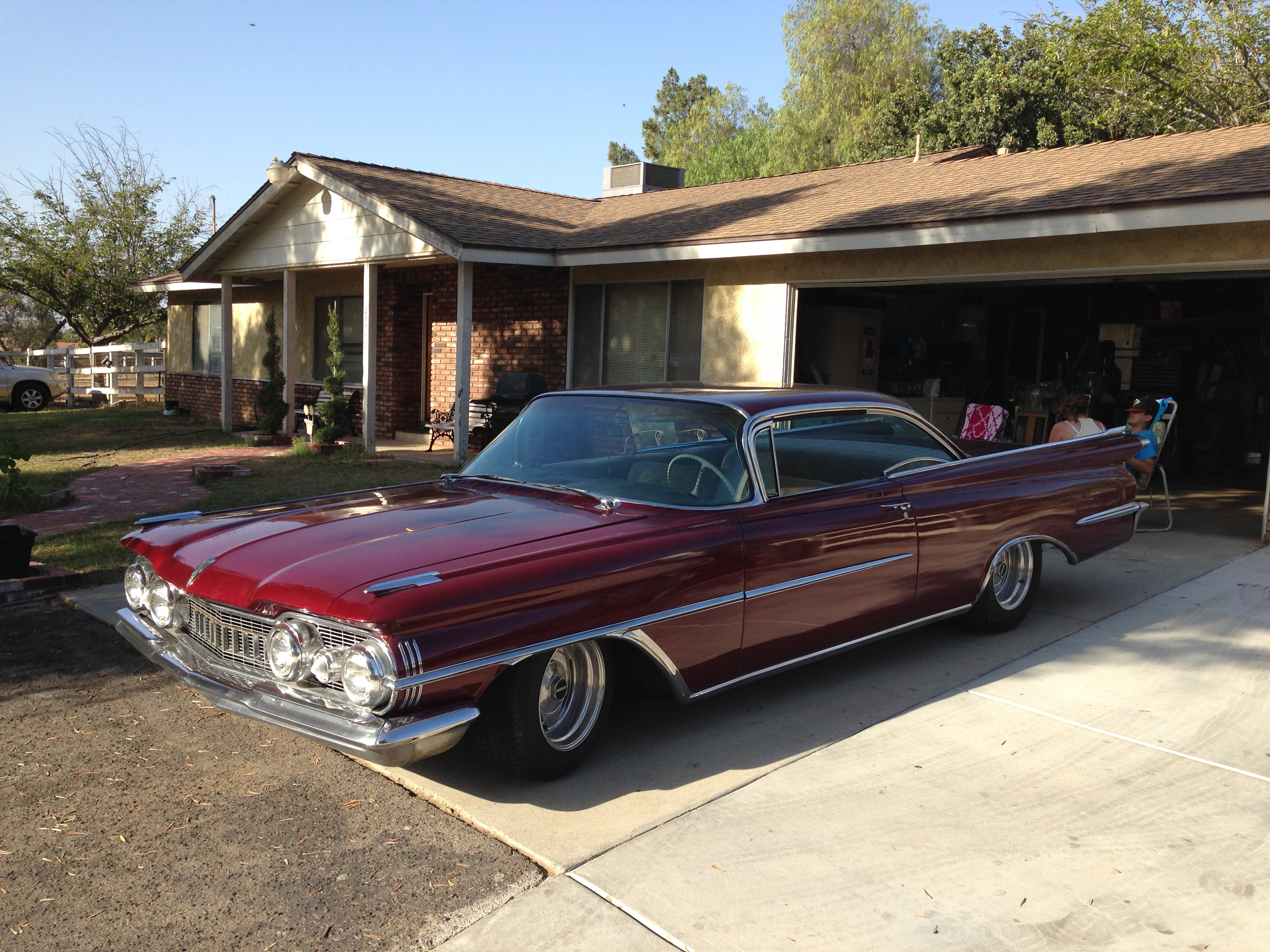 Brian's 442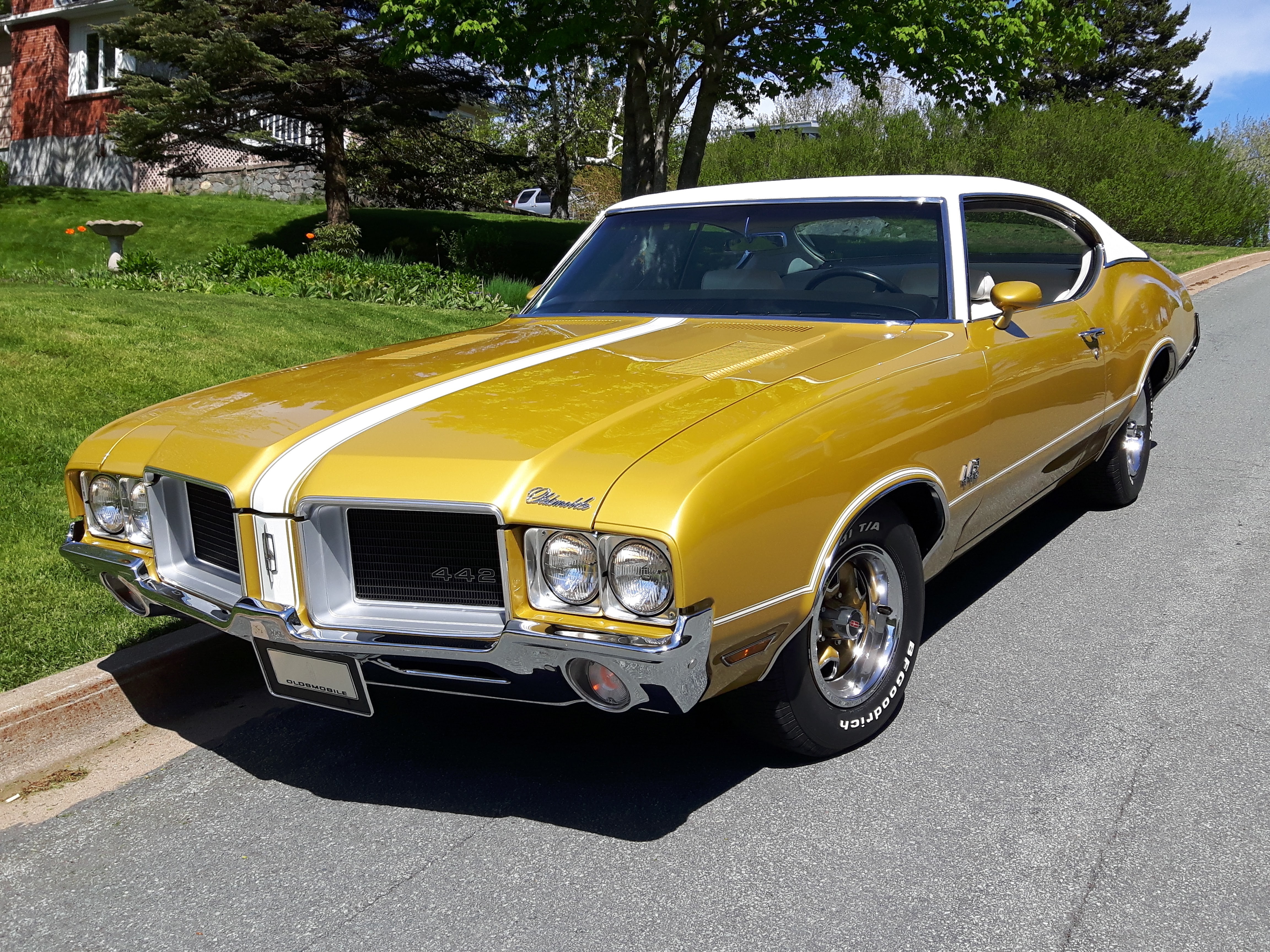 I am finally sending to you some photos of my 1970 Cutlass "S" – our restoration project from 2008-2010. We greatly appreciate your excellent expertise, knowledge, service, and recommendations during that period and beyond. The "S" just won a first place trophy in the GM Stock Class at a local car show this past Sunday.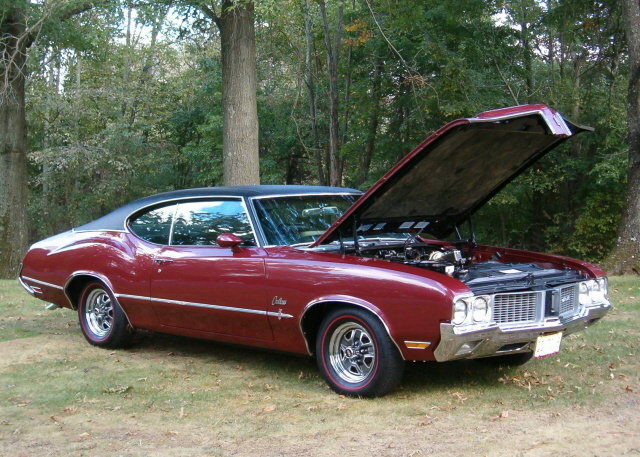 45,000 original miles!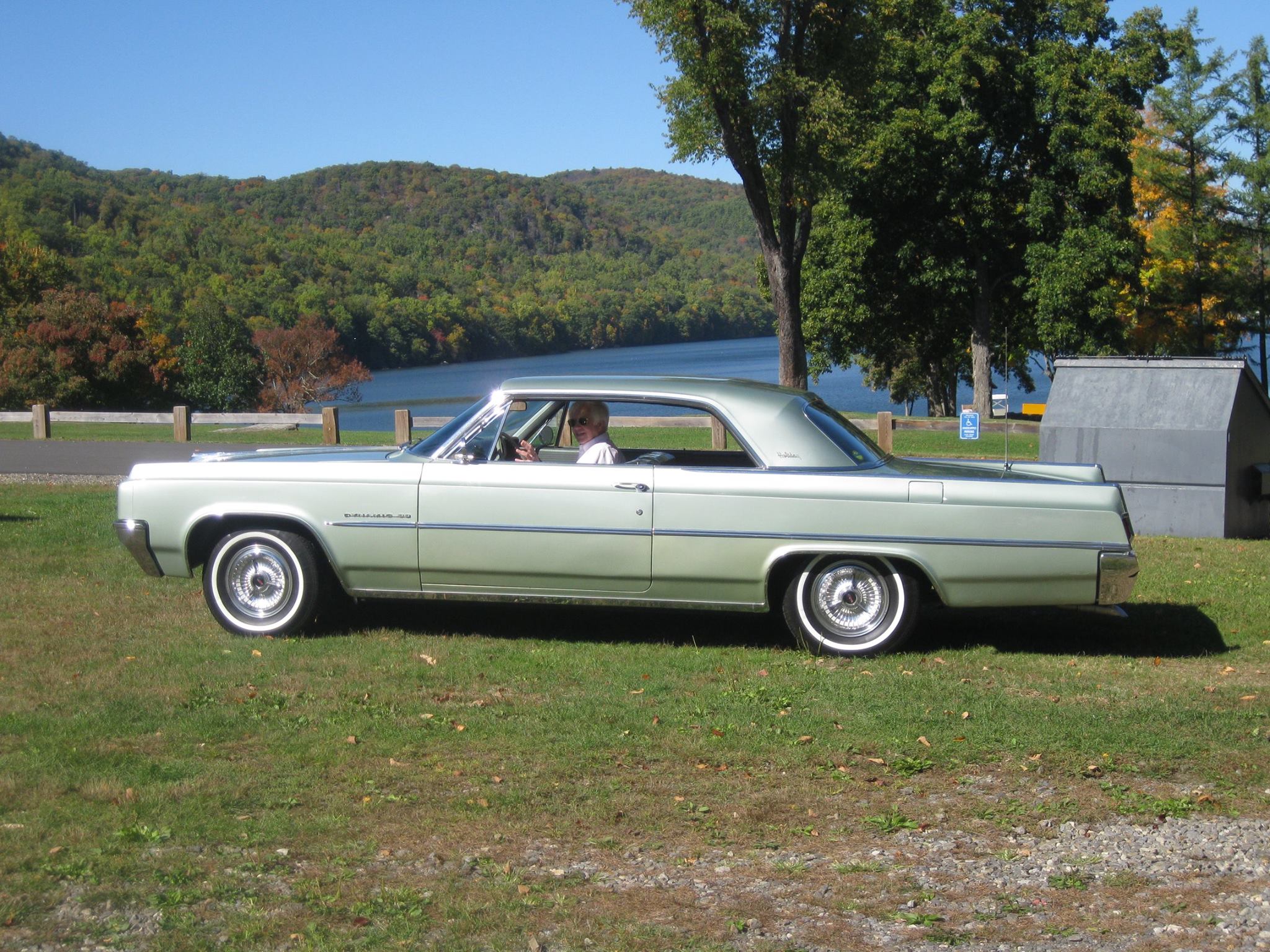 Let the journey begin...Willie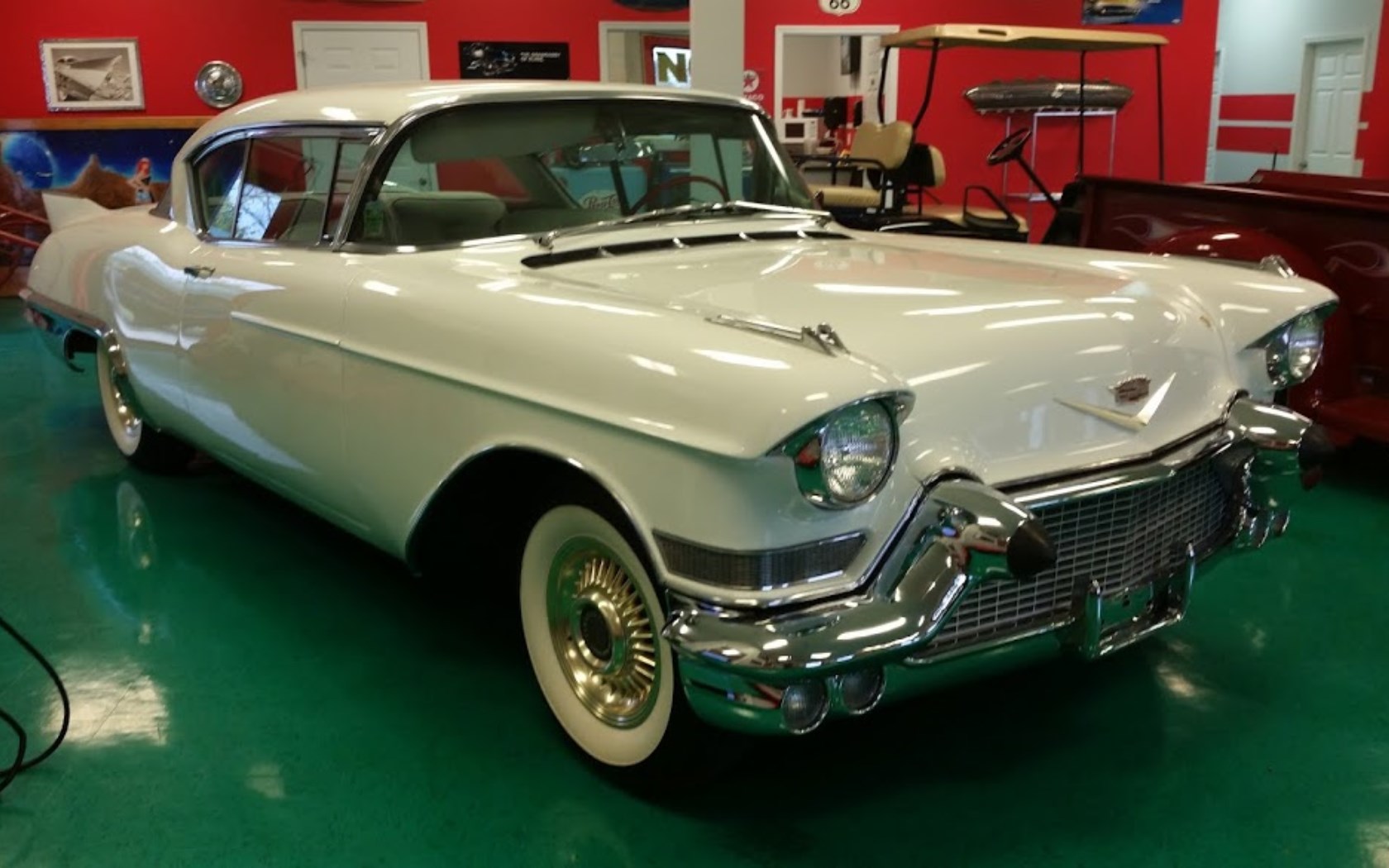 After two and a half years and I don't know how many parts orders, My dad's 55 olds 98 Holiday coupe is fully restored and back on the road. I have never done anything close to this full of a restoration. These mats are literally the last piece to go in. I was very impressed with all the assistance from Fusick. Answering questions about where missing rocker panel chrome attaches, rear view mirrors, drip edge chrome, etc.. Advice about what extra things to buy because they break or get lost. Help with orders, especially the big order we made in 2014 – probably 300 pieces and the shipping matched the invoice to the screw. I've attached a picture. Thank you again for all your help with this special project. jjt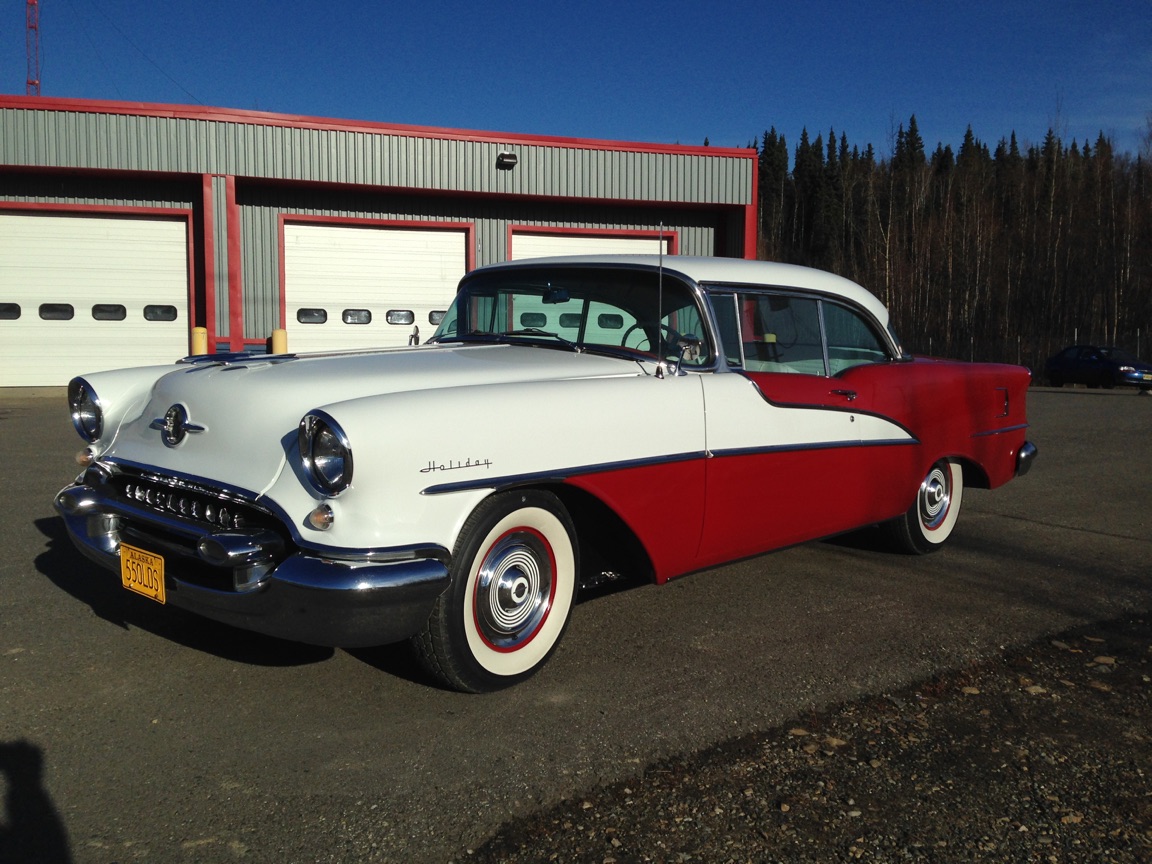 From our friend Thomas in Stolberg, Germany!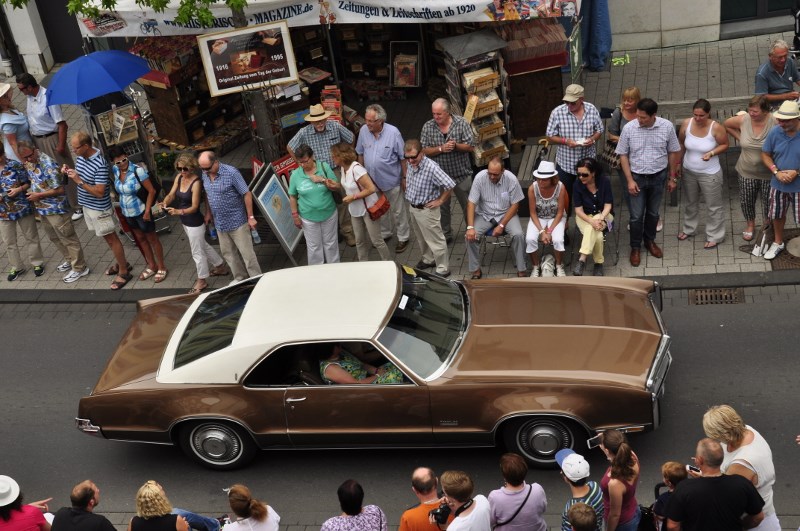 Thought you may be interested where all the parts I've ordered these past 10-12 years were used. Certainly do appreciate your quality parts, excellent service and kind employees. Best regards Dewey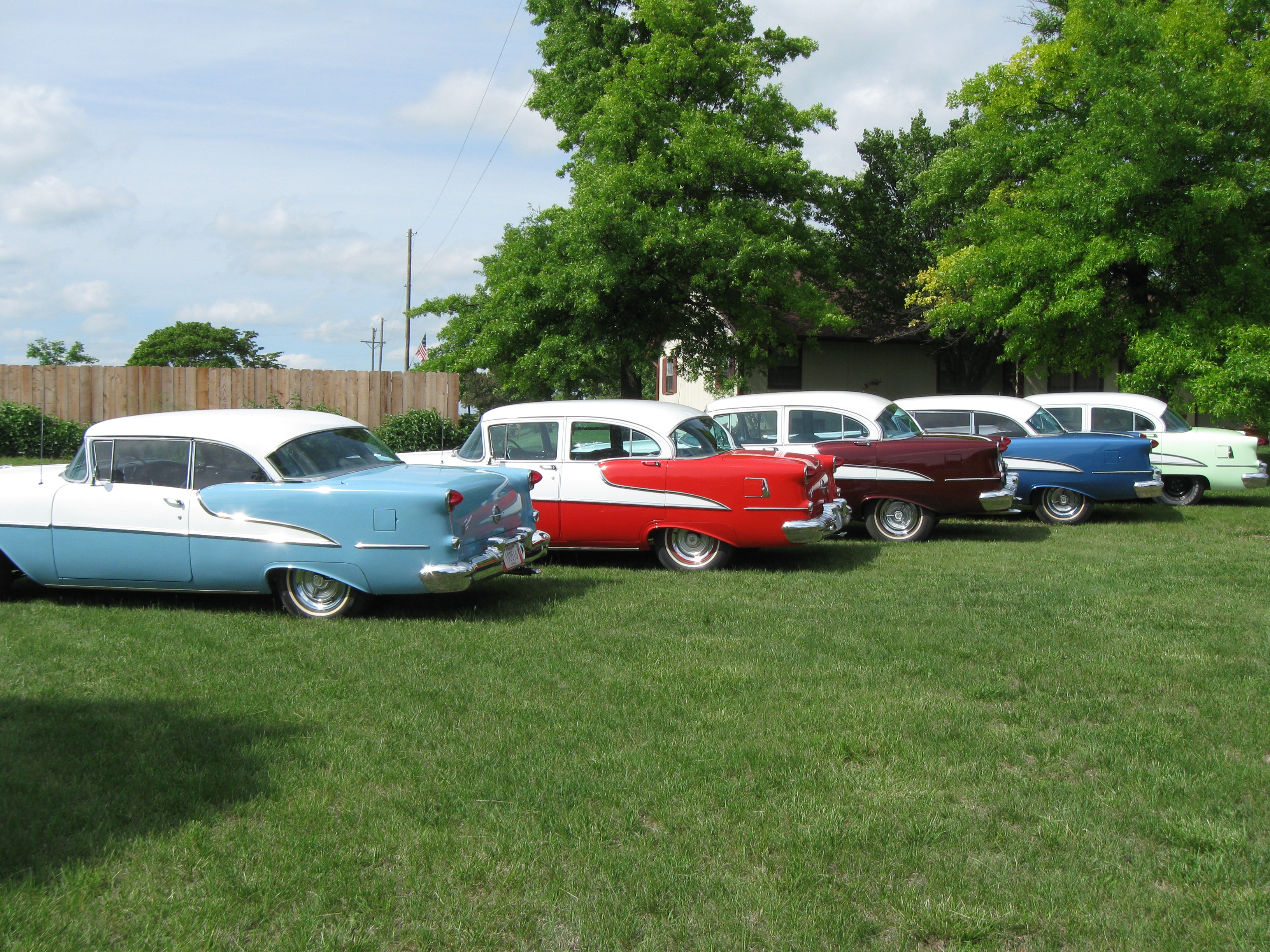 A photo of me and my family last December not too long after my daughter was born. Enjoy! Edward "Cole" Griffith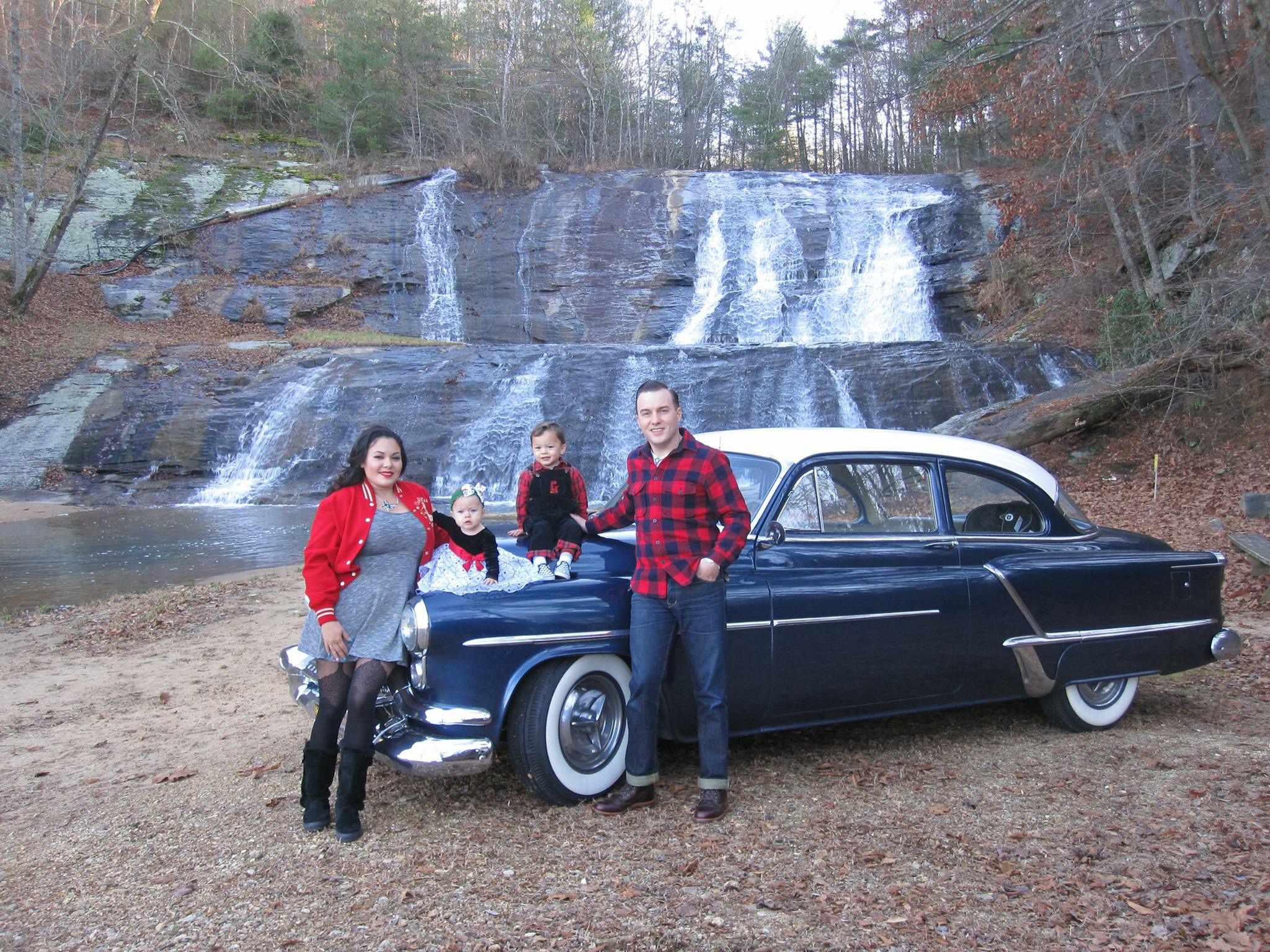 John Duwel - Cincinnati,Ohio